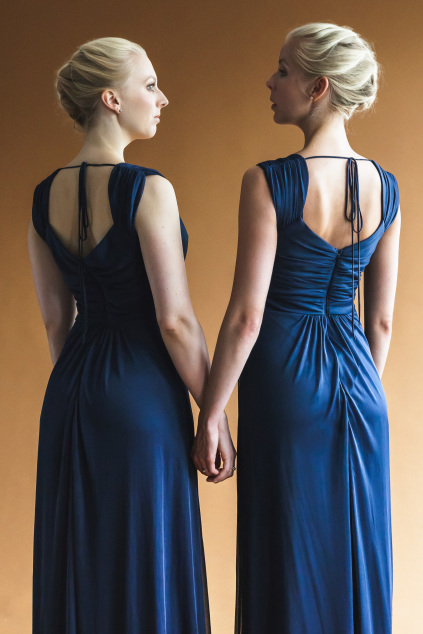 Our story
We met eachother through our pre-conservatoire studies in 2003, and through our common love of music, a very special friendship developed. In the years 2009 and 2010, during our time at the Royal Danish Academy of Music in Copenhagen, we wanted to start playing more regularly together.
In the beginning we were searching for a pianist to join us in a trio, but since no one was found, we looked into music written only for soprano and flute. That was when we discovered our first piece "Deux Poèmes de Ronsard" by Albert Roussel, and soon the idea of inDuo was born.
It took only one performance with traditional music stands to realize, that a minimalistic ensemble like us, needed something extraordinary to capture the audience. Today we are very grateful, that the esteemed Danish director, Ebbe Knudsen immediately agreed to coach and direct us, and through this collaboration, we developed inDuo's concept: A musical and visual storytelling.